Experience pleasure
Culinary experiences in Switzerland
"Enjoy your vacation!" During your holiday at the Waldhotel Arosa, this is not just a phrase, but wonderful reality. Enjoyment is the top priority here and transforms the longed-for time-out into a perfect feel-good time. Let yourself be wrapped in pleasure from head to toe and of course from tongue to stomach.
The first-class culinary offer in the Waldhotel plays with unique aromas and notes, and also invites you to join in. Shape your pleasure yourself or indulge in our culinary experiences in the Swiss mountains.
All over
Indulgence at the Waldhotel Arosa
Pleasure also takes place in the Waldhotel away from the kitchen and restaurant. In the herbal sanarium in the spacious SPA area, while snuggling up in the cozy Swiss stone pine bed, during the final ski swing directly at the hotel or at the crystal-clear mountain lake in the Graubünden mountains. Enjoyment is all-encompassing here. Find your personal pleasure experience at the Waldhotel Arosa.
We want to give our guests an experience that creates lasting memories.
Culinary events in the Waldhotel
experience pleasure
Do you not only want to taste and feel culinary pleasure, but create it yourself? Step into the Waldhotel kitchen! With kitchen festivals and culinary events, we invite you to join in. When guest chefs like Boris Rommel swing the wooden spoon, the executives literally cook their own soup or chef Gerd Reber invites you to a cooking class, the enjoyment builds up from the first hissing in the pan and accompanies you to the last bite on the plate.
Culinary offers
Be inspired by our finely tuned culinary packages. Best taste for yourself...
From CHF 350,-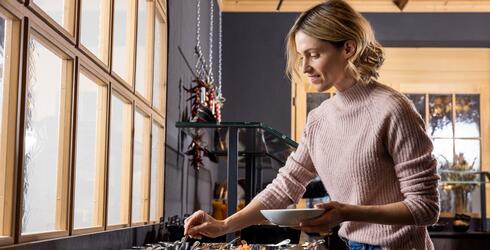 From CHF 895,-
3 nights
Vacations, just the way I want them
Go to offer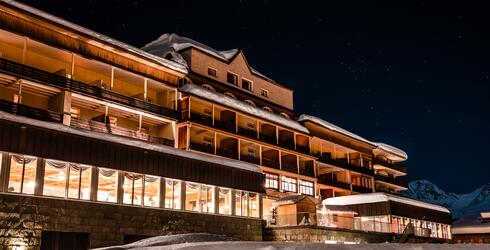 From CHF 695,-
2 nights
Christimas time at the Waldhotel is the most romantic time
Go to offer